Welcome to Our Practice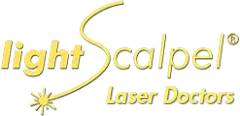 Unique Dental Care - Home to a Top Dentist in Stafford, VA
Providing clients with a great smile is something that we strive for. We want to showcase every patient's natural beauty - both inside and out! Dr. Sun Kim, a dentist in Stafford VA and the entire team is committed to providing the highest quality dentistry for everyone.
Pairing compassion with the latest technology, Stafford dentist Dr. Sun Kim can create results that can change your life. Start taking control of your oral health and how you appear to the world! Whether you need a routine checkup or more advanced procedures like a smile makeover, our dental practice offers a wide variety of procedures to uniquely fit your needs. In addition, our friendly staff ensures your visit to the dentist is affordable and comfortable. Please browse our brand new website to learn more about Dr. Sun Kim and his practice to see how we can be an integral part of your dental care. We know that the first step towards a beautiful smile begins with selecting a Stafford dentist that you can rely on. If you are searching for a Stafford family dentist or a Stafford cosmetic dentist – look no further, contact us today at 540-699-2414.
We specialize in improving smiles. You can learn more about our smile-enhancing services on our website, including:
We've developed this informational website as an extension of our practice, to serve as a convenient, educational resource for our patients. With just a few clicks, you can find helpful information about our services, credentials and office policies. You can also easily access patient forms or request an appointment with our Stafford dentist.
Discover a new dental experience at Unique Dental Care! We look forward to caring for you and your family's dental needs.
Dentist in Stafford, VA
Unique Dental Care
556 Garrisonville Rd ste 208
Stafford,
VA
22554
(540) 699-2414

Call For Pricing Options!
---
Click the button below to view our promotion.